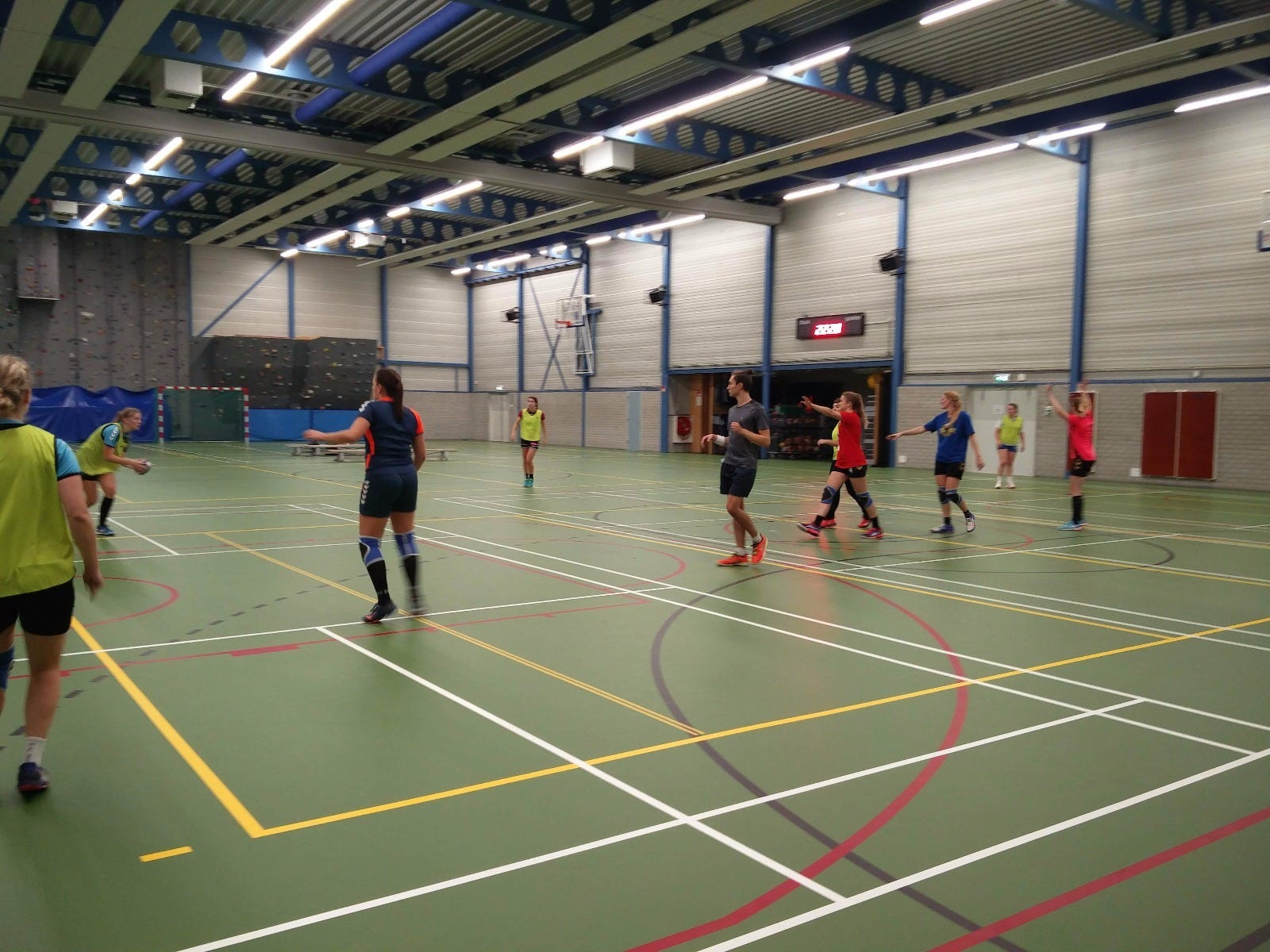 Indoor practice
You're welcome to join our practices. Please let us know in advance when you'd like to join, so our coach can adjust the training to the amount of people.

You decided to join our practice spontaniously?
Talk to the trainers prior practice and you're welcome to join!
Tuesday 19:00 - 20:30 (hall 2) - Open practice (!)
Every Tuesday there's an open practice. Everybody is welcome to join, men and women.*

The difficulty level is from beginner to advanced.

@ Tilburg University Sport Center (hall 2)

*note: You need to have a Tilburg University sportsmembership to be able to train with use (if you study at Fontys, Avans or Tilburg University, you'll get two free trial days). For more information about the sportsmembership, click here.
Thursday 21:00 - 22:30 (hall 2)
Every Thursday there's the practice for the competition team.

Are you not playing competition and still would like to join the Thursday practice? Train with us on Tuesday and ask the trainers in advance if you could join the Thursday practice. They'll judge by your level whether or not you can handle the level of the Thursday practice.

This counts for both men and women!

@ Tilburg University Sport Center (hall 2)