Board 2019/2020
Hi! We, as the 27th Board of T.S.H.V. Camelot, like to introduces ourselves to you. So please scroll down to find more information about us, our work and our amazing committees. Please, don't be shy and approach us!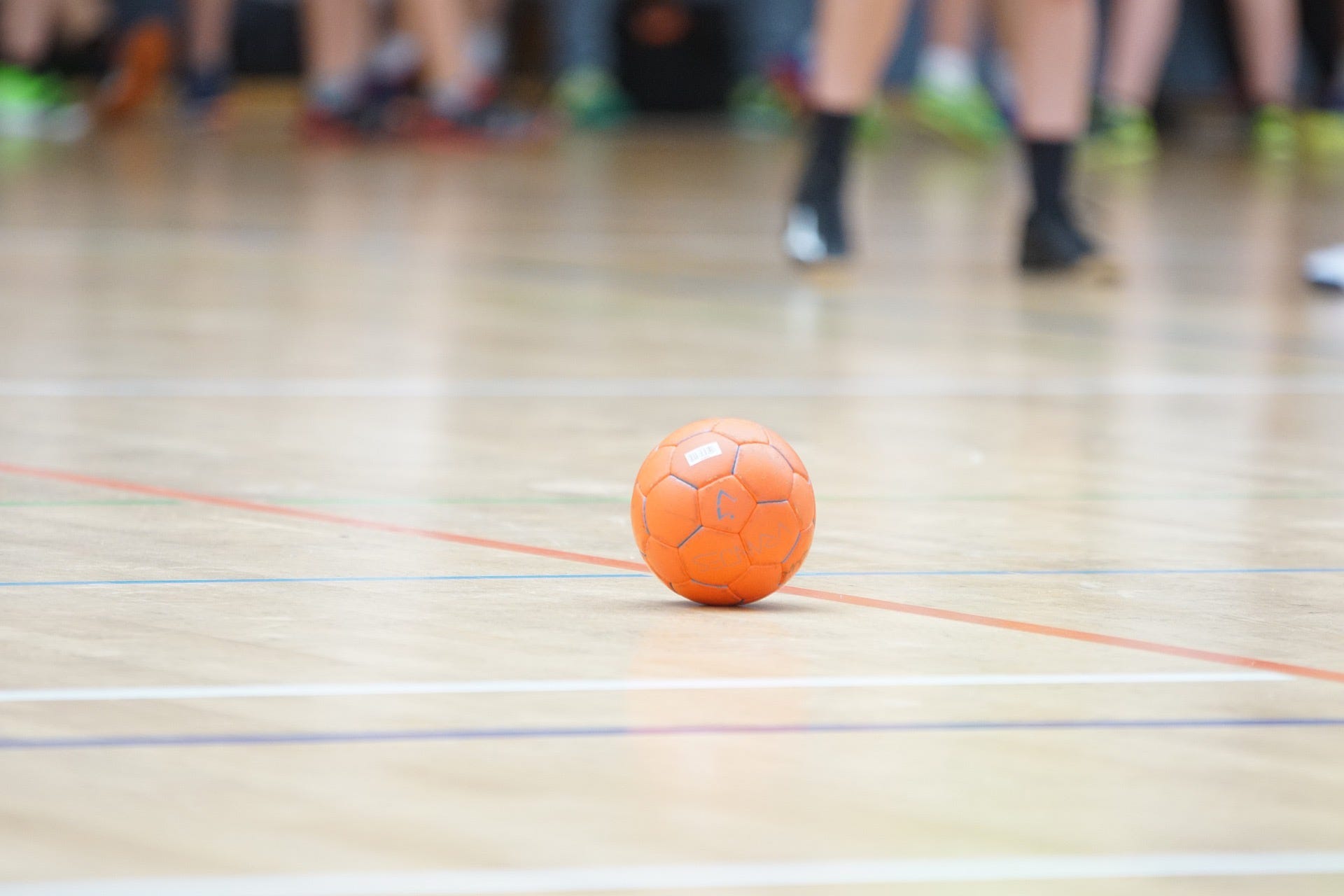 Vera Bouwhuis - Chairman
Hi, my name is Vera Bouwhuis and I am the chairman of the 27th board of Camelot. Currently I am studying International Lifestyle Studies at Fontys. I am in my last year and also graduating.
Handball has been a big part of my life. I started playing around my 13th. My dad used to play and he always had these great stories. I wanted to see for myself and I never stopped. I used to play at Combinatie '64 in Losser where I grew up. I moved to Tilburg and started playing in my first year here. Then I left for a few years and decided to come back.
This year I also started playing in the competition team which is really love to do. I'm looking forward to this year to have fun, learn a lot and especially enjoy the year with Floor and Aniek.
Floor Doppen - Secretary
Hi! My name is Floor Doppen, I am 19 years old and I am the secretary of the Camelot board this year! I am in my second year of the Bachelor Bestuurskunde at Tilburg University.

I started playing handball since I was 9 years old and I am in love with the game even since. Although I practice at Camelot I still play competition in my hometown. Besides playing handball myself, I like to watch handball. I watch games in the local sports hall, abroad and also just from my couch.


Besides playing and watching handball, I like to cook and have a drink with my friends. So it should not be a surprise if you see me at a party or a drink.

I am really looking forward to this year, I hope to meet a lot of new people, learn new thing and have a lot of fun!
Aniek Tijdink - Treasurer
Hi! I'm Aniek Tijdink, 20 years old and the treasurer of the association this year. I'm currently in my third year of studying Tax Economics at Tilburg University.


Before I moved to Tilburg, I played handball for approximately 4 years in Duiven, the city I grew up in. I always watched my little sister's handball practices and even helped her team out when they didn't have enough players at tournaments. After that I decided to join a team myself.


When I moved to Tilburg I stopped playing for a year, but in my second year in Tilburg I decided to join Camelot. Next to studying I'm quite busy with other things so I decided not to join the competition team. Even though I only practice at Tuesdays the association made me feel very welcome and I hope we can give the same warm welcome to a lot of new students this year.


I'm looking forward to this year!
Committees
All help is welcome and highly appreciated. As a club, could not thank our lovely members enough for their dedication and enthusiasm.
Through the entire year we like to organize all kinds of activities for our student and alumni. These activities vary from beer cantus, to a visit to a Christmas market in Germany, or a fun evening at a trampoline park.

Eslie, Liza, Coco, and Tara will be in charge of the amazing activity agenda of this board year. Reports and pictures of the activities will be posted on our Instagram, Facebook page and website.
A yearly and one of the biggest activities within our club is the Camelot Family Weekend! All our members are invited to spend a weekend full of great activities and parties in a groups accommodation somewhere in the Netherlands or Belgium.

To be abe to execute this weekend, we've collected a great Family Weekend organization team consisting of Floor and Yoeri.

We're looking forward to see all members this weekend to make it a great edition!
Our beach handball committee is in charge of the beach handball season!

The beach handball committee makes sure that we travel across Europe to visit the most amazing tournaments (e.g. in Italy, Germany, Montenegro, Portugal, Switserland). The beach handball committee consists of Vera, Jasper, Thomas, Sylvia and Anouk.

Don't underestimate them, they'll make sure that you'll become as addicted to this sport as we all are! Be aware of that.
Tender declaration (KasCo)
To make sure that the money goes where it has to go, at the end of the year our tender declaration committee, consisting of Annika and Hanneke, will be the helping hand.
Not a committee, but definitely worth mentioning: the game secretary.

This season Elsie and Yvonne has committed to the arrangements of the matches of the competition team, and makes sure everyone is at the right place at the right time.
Without the whole team of the Camelot Beach Tournament Foundation to organize the yearly tournament, there wouldn't be a tournament. The inner circle of this team is Kevin, Hanneke and Rik.