Welcome!
Welcome to the website of student handball (indoor and beach) association T.S.H.V. Camelot, Tilburg. We would be happy to help you out with all your questions. We like to see you at practice!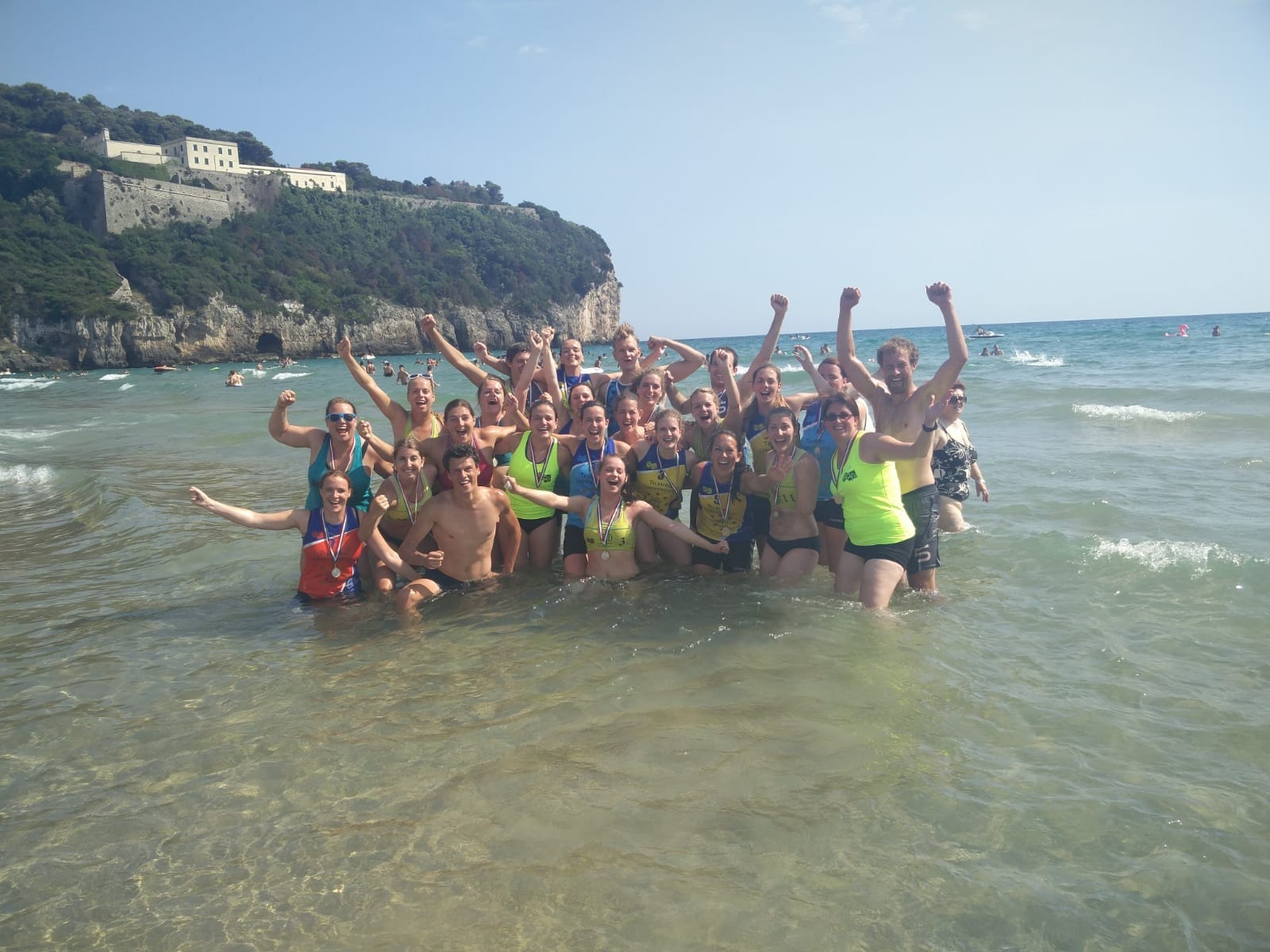 Activity agenda
Find the upcoming activities planned for our members below. Become a member and join them all. We'll have a blast!
Open handball practice
The 1st of October we will have our yearly open practice. This will take place in the Sports Center of Tilburg University in hall 2. After the practice we will have a drink ready for you! Come and join our handball practice.
GMM - 16/09/2019
On the 16th of September, the annual General Members Meeting will take place. The old board will hand over their tasks and duties to the candidate board, which will then become (if voted yes) the 27th T.S.H.V. Camelot board in the season 2019/2020.
Café BrandPunt
Since September 2018 Camelot is a partner of café BrandPunt in Tilburg (Piusplein 7, 5038 WL Tilburg). We regularly organize drinks and get togethers at this cosy bar. Make sure to come by, when you happen to be in Tilburg!
FOSST
FOSST is the main association of the sports center, under which all student sports association are located. Which obviously also counts for Camelot. As Camelot, we value a good relationship with our friends from FOSST. Find more information about what FOSST stands for and all the things they do, here.
e-Boekhouden.nl
Since October 2018 Camelot works with a new book keeping system, which makes the general secretary and treasurer tasks for this year's board and future boards a lot easier.